Have a relaxing time at BK Lounge while waiting for your flight from Kalibo Airport! Enjoy refreshments like cookies, tea, coffee, and juice, and get connected to the internet with free Wi-Fi! The lounge offers a conducive and spacious resting area, so you can recharge after your trip to Boracay!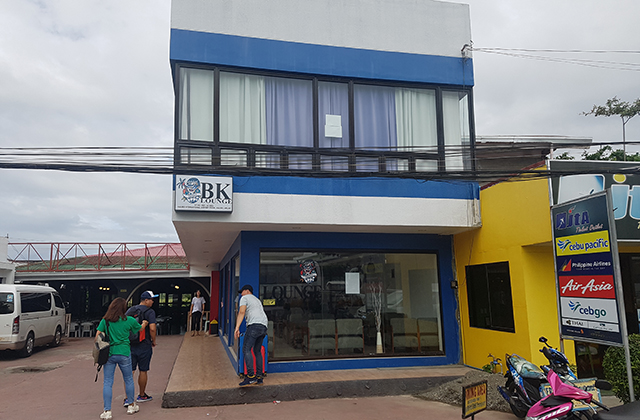 ▲ Visit BK Lounge in front of Kalibo Airport in Boracay!
▲ Relax in a comfortable chair and watch a movie before your flight.
▲ Have some cookies and coffee for snacks!
▲ Clean shower areas are available on-site.

Options
1. BK Lounge Ticket

2. BK Lounge Ticket + Meal Voucher
Includes 1 meal of your choice:
Ramen
Ham or Beef fried rice
Bibimbap
Kimchi fried rice
Stir-fried squid rice
Bulgogi rice