Taste in Ginza, Tokyo,
Authentic Kaiseki Cuisine
Ibuki is one of the authentic Japanese kaiseki restaurants that has won a Michelin One Star for five consecutive years. It provides flavors centered on fresh food, including seasonal ingredients.

This Ibuki kaiseki restaurant is prepared by a chef with 20 years of experience, which gives beautiful visual looks and serve on suitable and well-fit bowls for seasonal dishes. Once you enter the store, sense the faintly fragrant aroma and the thoughtful hospitality of customers. Enjoy a delicious meal in Ibukai!

Enjoy the cozy and emotional space!
You may have difficulty searching Ibuki kaiseki restaurant, located in an alley in Ginza with a small signboard on it. Nevertheless, once you enter Ibuki, you may indeed be surprised by the prettiness and be emotional. An excellent place to enjoy a leisurely meal since fewer people inside the restaurant surround it.

Inside is a room with straight-line seating, with a seperate charge. The room is large enough to fit four people in.

Kaiseki with seasonal ingredients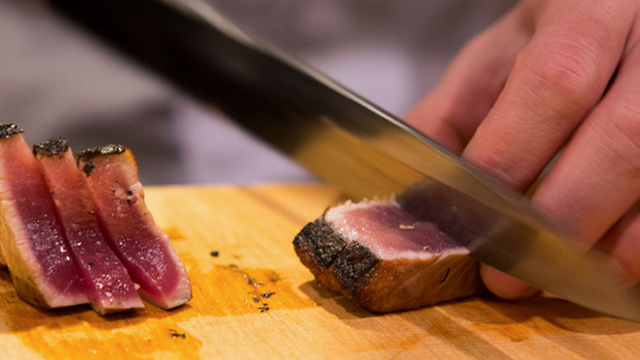 Ginza Ibuki is a chef's kaiseki course meal, yet each season's menu differs. They always use fresh ingredients, so always take advantage of tasting quality food.