9/11 Memorial & Museum Admission Ticket
Highlights
You can know the history of 9/11 at the museum
9/11 Memorial & Museum is a place to remember the terrible terrorist attacks on September 11, 2001
Experience the history of terrorism that has left a great sorrow on Americans
It will be a meaningful trip to honor the victims of terrorism
Program
9/11 Memorial and Museum are meaningful places made by Americans who want to not forget the pain of the tragedy. It was built to honor 2,893 people who lost their lives in the terrorist incident. If you want to know how many people were sacrificed at that time, you should visit 9/11 Memorial and Museum. It will be a meaningful visit when you travel to New York.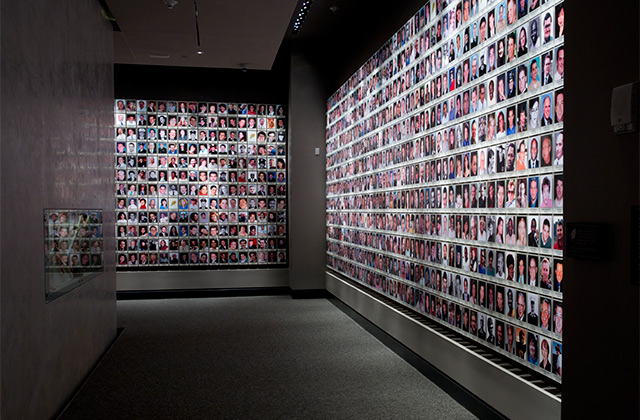 It is possible to know indirectly the image of terror at that time through the videos and various things of the terrorist attacks. You can know the sorrow and tragedy of Americans and how it changed their family's lives, so it is very meaningful to remember 9/11.
Visit 9/11 Memorial and Museum in New York at a lower price. You can know more about the history of 9/11.
What's Included
Admission to 9/11 Memorial & Museum
How to Use
Once confirmed, the voucher will be sent to your email or mobile app.
Please present the mobile or printed voucher at the ticket office.
This voucher is valid only on the scheduled visit date.
Address :
9/11 Memorial & Museum
180 Greenwich St, New York, NY 10007 United States
Please find the location on Google Maps
Opening Hours :
1. 9/11 Memorial :
07:30 am - 21:00 pm
2. 9/11 Museum :
Sunday - Thursday: 09:00 am - 20:00 pm (Last Admission: 18:00 pm)
Friday - Saturday: 09:00 am - 21:00 pm (Last Admission: 19:00 pm)
Last Admission: Museum last admission is 30 minutes before the closing time. Museum room is closed 30 minutes before the closing time.
Closed on: September 11
What to Remember
Entrance for children under the age of 7 is free. (Please present the passport)
Discounts for the senior tickets must be purchased on-site.
This reservation can be canceled if it does not meet the mandatory requirements. Your reservation is not complete until you have received a confirmation voucher.
Refunds are not available for late arrivals or no-shows.
Cancellation
Once confirmed, no cancellations will be made.
Available today
New York Statue of Liberty Ferry Pass
Available from Nov 01, 2019
Museum of Modern Art (MoMA) Ticket
Available today
Blue Man Group in New York