Available from Aug 25, 2019
Tromsø Polar Fjord Cruise
Highlights
Cruise around the gorgeous Fjords of Norway, where the snow-capped mountains meet the blue sea
Expand your knowledge of the history, geography, and ecology of the region
Experience the coastline and native wildlife from a warm cabin
Spot small whales and dolphins playing in the water, or reindeer on shore!
Program
Norway is home to some of the world's longest, deepest and most beautiful Fjords. So head out on an adventure on the Arctic sea around the Fjords. Along the way, you can indulge in delicious Arctic fish along with snacks and beverages. On the deck, you can put on your insulated bodysuits to admire the breathtaking natural scenery in all its diversity or you can go inside the cozy cabin to warm up. Make sure to always have your camera on standby! The clear blue sky, ocean, and snow-capped mountains show off their majesty from all angles. The wild and untouched nature of Norway will leave you awestruck.
▲ Rest assured, you can admire stunning ocean views from inside the cabin. Bring out some warm food and drinks to relax on your 5-hour journey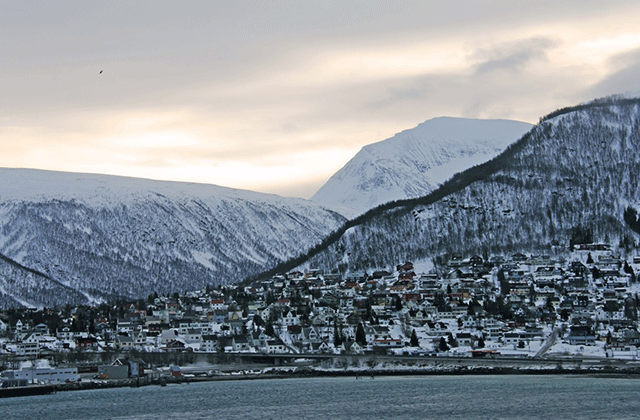 ▲ And who knows, if you're lucky, cute dolphins may greet you from the waters! During the summer season, you can encounter puffins too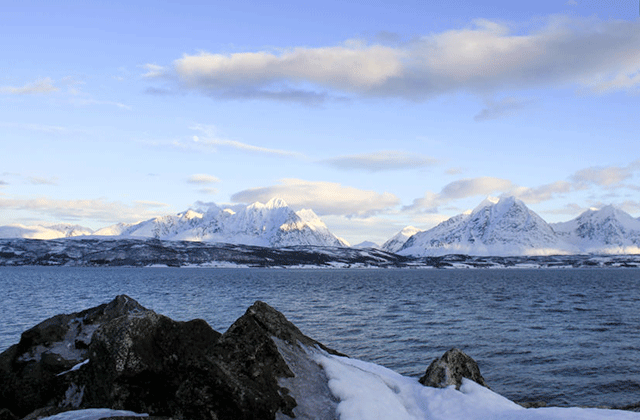 ▲ It's a wonderful time to heal your soul and mind amidst the tranquil nature of Tromsø!
What's Included
Local English-speaking guide
Beverages
Snacks
Light lunch
Insulated bodysuit
Safety equipment
How to Use
Once confirmed, the voucher will be sent to your email or mobile app.
Please present your voucher to the guide at the meeting point.
This voucher is valid only on the scheduled visit date.
Meeting Point :
Scandic Ishavshotel
Fredrik Langes gate 2, 9008 Tromsø, Norway
Please find the location on Google Maps
Meeting Time :
10:00 am
Please arrive at least 15 minutes prior to the scheduled meeting time.
What to Remember
Your reservation is not complete until you have received a confirmation voucher.
No refund or changes to booking will be made for no-shows or late arrivals.
Cancellation
4 days prior to the scheduled tour date: full refund
0 - 3 days prior to the scheduled tour date: no refund
Available from Aug 25, 2019
Fjords Small Group Bus Tour (from Tromsø)
Available today
Helsinki Card Region (1-/2-/3-Day)
Available from Aug 25, 2019
Helsinki Half-Day Private Tour