Available from Jul 24, 2019
Taichung Day Tour
Highlights
This tour will take you to all the iconic sights of Taichung
Hop on a comfy ride to visit the National Taichung Theater, Rainbow Village, Gaomei Wetlands and more
Go beyond just sightseeing and get to know the culture of Taichung
To enjoy only a half day in Taichung? Click here for details
Program
Discover the prominent landmarks of Taichung aboard a convenient ride! You can visit the iconic sights of Taichung, from the National Taichung Theater to Rainbow Village to Gaomei Wetlands and more, without the hassle of worrying about public transportation. Enrich your tour with insightful commentary on the city and its history to deepen your knowledge of the beautiful city.
Start the tour from Miyahara, a historic red-brick architecture that was once the largest ophthalmology clinic in the region during the Japanese colonial period. Then continue your journey to admire the unique architectural works at the National Taichung Theater, the vibrant Rainbow Village and the stunning natural scenery of Gaomei Wetlands. Make sure to keep your eye out for birds, crabs, and mudskippers in their natural habitat while you stroll along the 800-meter boardwalk of Gaomei Wetlands. This tour is the perfect way to introduce yourself to the city's rich history and thriving cultural scene all in one day.
▲ Visit the Miyaraha Eye Clinic that was once used as a hospital during Japanese occupation period and is now a famous bakery shop!
▲ Enjoy a pleasant dining experience in an environmentally friendly atmosphere in the shopping center!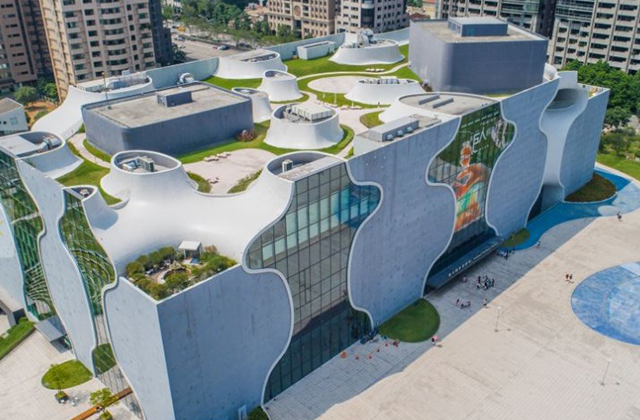 ▲ National Taichung Theater was voted as one of Top 9 world's landmarks by Reuters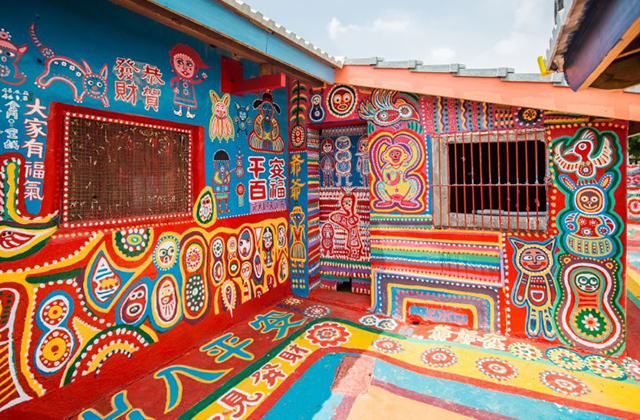 ▲ Take pretty photos at the rainbow village, famous for its colorful murals!
▲ A visit to the Gaomei Wetlands, a 1,500-hectare wildlife reserve, will be made as well
Tour Itinerary
10:00 am - 10:30 am - Pick up from your hotel lobby
Miyahara Eye Clinic
Lunch at Park Lane by CMP (individual lunch)
National Taichung Theater
Rainbow Village
Gaomei Wetlands
18:30 pm - Arrive at Feng Chia Night Market or drop off at your hotel and end tour
What's Included
Transport and vehicle
Guide (English or Chinese)
Insurance during the tour
How to Use
Once confirmed, the voucher will be sent to your email or mobile app.
Please present the mobile or printed voucher to the guide to start the tour.
This voucher is valid only on the scheduled visit date.
Meeting Point :
In your hotel lobby
Meeting Time :
10:00 am - 10:30 am
Please wait in your hotel lobby at least 10 minutes prior to the scheduled meeting time.
You will be informed of the exact meeting time by 17:00 pm of the day before the tour.
What to Remember
Refund or changes to booking is not available for no-shows or late arrivals.
The tour may be canceled if a minimum of 2 people does not sign up until 7 days before the scheduled tour date.
Your reservation is not complete until you have received a confirmation voucher.
The tour itinerary may change depending on local conditions.
The type of vehicle will vary according to the size of the tour group. 8 people and less: 9-seater van, 9 people and more: medium-size bus
For groups of 8 people and less, the tour will be led by your driver/guide. For groups of 9 people and more, a separate guide will be allocated.
You can store your luggage inside the car trunk during the tour.
Car seats for children are not available.
The tour will run for about 9 to 10 hours and will end approximately between 18:00 pm and 19:00 pm.
As you will visit the mud flat within Gaomei Wetlands, we recommend you wear light clothing and shoes.
You will be picked up and dropped off at your hotel. Please expect some time to be allocated to transportation between locations. (However, there will be no effect on the tour schedule.)
Cancellation
7 days prior to the scheduled visit date: 100% refund
5 - 6 days prior to the scheduled visit date: 50% refund
3 - 4 days prior to the scheduled visit date: 30% refund
0 - 2 day(s) prior to the scheduled visit date: non-refundable
Available from tomorrow
Taiwan High-Speed Railway THSR (2, 3 or 5-Day)
Available from tomorrow
Taiwan High Speed Rail (THSR) One Way Ticket
Available from tomorrow
Taiwan High Speed Rail (THSR) One Way Ticket (Depart from Kaohsiung)