Nantou Cingjing Farm Ticket
Highlights
Marvel at the pristine nature of Cingjing Farm, also known as the Alps of East Asia
Catch the sheep shearing show, loved by all age groups!
Run and jump around across the spacious grassland of Cingjing Farm
Interact with various animals and make unforgettable memories
Purchase the Cingjing Farm & Swiss Garden Combo Ticket for an ultimate experience in the area!
Program
Taiwan is a small country yet full of various nature sceneries. Visit the Cingjing Farm, often referred as the Alps of East Asia, for an ultimate nature experience in Taiwan. At the farm, you can witness various animals across a spacious grasslands and can even catch exciting shows like the sheep shearing show and horse riding show!
Beautiful all year round, escape from the crowded city life and spend a relaxing day at Cingjing Farm!
▲ Have a healing time while appreciating the beautiful nature of mountains and vast grasslands
▲ Observe the group of sheep moving as a pack!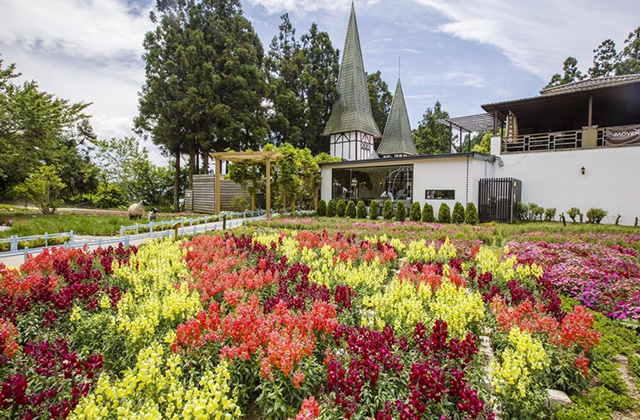 ▲ Consider visiting the European vibe garden, the Swiss Garden as well!
How to Use
Once confirmed, the voucher will be sent to your email or mobile app.
Present voucher at ticket booth and exchange for a physical ticket.
Please present your passport along with the voucher.
The voucher is valid for a year from its purchased date.
Address :
Cingjing Farm
No. 170, Renhe Road, Ren'ai Township, Nantou County, 546, Taiwan
Please find the location on Google Maps
Opening hours :
08:00 am - 17:00 pm
What to Remember
Your reservation is not complete until you have received a confirmation voucher.
Refunds or changes will not be made for tickets unused within the validity period.
Present voucher and passport at ticket booth and exchange for a physical ticket.
Due to the highland nature of Cingjing Farm, the place may not operate depending on weather conditions.
This ticket is for people age 13 - 64.
Cancellation
Once confirmed, no cancellations will be made.
Available today
Swiss Garden Admission Ticket
Available from Jul 24, 2019
Leofoo Village Theme Park Ticket & Roundtrip Bus